CLSA Members Shine in Bay Area's Top 100 Workplaces
CLSA members RoseRyan, Medivation, and ABD Team were recognized by the Bay Area News Group as one of the Top 100 Workplaces in the region.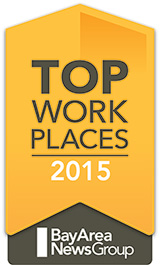 The list appeared in Bay Area News Group media outlets, including the San Jose Mercury News, the Contra Costa Times and the Oakland Tribune. It was published Sunday in a special supplement and featured information and photos about the firms.