CLSA in the San Diego Business Journal: Commentary: Life Science Ecosystem Is Worth Nurturing

COMMENTARY: Life Science Ecosystem Is Worth Nurturing
By Sara Radcliffe
Tuesday, May 22, 2018 | Originally Published in the San Diego Business Journal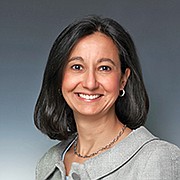 San Diego — Every day, millions of Californians go to pharmacies to get their prescriptions filled. It's part of their routine, wedged between a trip to the dry cleaners and dropping off the kids at soccer practice.
Most of those people don't think about the fact that medicines have to make their own journey to the pharmacy and produce much more than cures along the way. Even fewer think of the efforts required to ensure these benefits continue.
A medicine's journey starts in a lab at a pharmaceutical or biotech company, university or medical research institute — frequently in California and often right here in San Diego.
Researchers discover a cellular process associated with a disease. From there, chemists and pharmacologists look for molecules that can modify that process and, if they prove effective and safe, can perhaps become a drug.
Drug development is a difficult process that can take 20 years, sometimes longer, and cost north of $2 billion.
For those treatments and technologies discovered and developed here in California and San Diego, it means the efforts and employment of many, many people dedicated to finding new cures. This renewable engine of discovery produces not only treatments, but also jobs and economic growth to the state and region.
According to the California Life Sciences Association's 2018 industry report, there are nearly 300,000 people directly employed in California's life science industry and an additional 600,000 employed indirectly or in jobs created due to the economic impact made by drug discovery in the state.
These dedicated Californians bring drugs, medical devices and diagnostics to patients worldwide, shepherding new therapies all the way from idea to product.
In 2016, statewide, there were 42,000 people working in academic research, 50,000 in biopharmaceuticals, and 77,000 in medical devices and diagnostics. Others worked in wholesale trade, biorenewables and R&D.
Stewarding the Sector
San Diego plays a critical role in this ecosystem. In 2016, nearly 46,000 San Diegans worked in the life sciences at academic research facilities, including UC San Diego and The Scripps Research Institute, and hundreds of companies, including Arena Pharmaceuticals, Dexcom, Janssen and Organovo Holdings.
It's a long and difficult task, fraught with failure, but the life science community persists. Because of their work, more than 1,200 medicines, and even more devices and diagnostics, are in the pipeline. These are therapies to treat cancer, antibiotic-resistant bugs, rare diseases and many other conditions.
In the process, the industry in 2016 provided good jobs, generated $169 billion in revenue and produced more than $17 billion in federal, California state and local taxes.
To ensure this engine continues to renewably produce treatments and jobs, it needs stewardship. From public policy and workforce preparation to investment and world-class education, a great deal is needed to keep this vital San Diego sector sustained and primed to continue in the future.
Major Investments
This ecosystem attracts enormous public and private investment. Academic researchers around the state, who do much of the basic science work that leads to new therapies, received $3.8 billion in grants in 2017 from the National Institutes of Health. Investigators at UC San Diego, Sanford Burnham Prebys Medical Discovery Institute and other San Diego research organizations received more than $800 million in NIH grants.
The graduate students who work in these labs go on to become the next generation of scientists, principal investigators and entrepreneurs. California, which has 11 of the top 100 universities in the world, produced more than 4,800 science and engineering Ph.D.s in 2015.
Private investors provided $6.6 billion in venture capital in 2017 to help small and midsized companies develop new therapies and diagnostics and take them through the regulatory process. San Diego companies received $668 million in venture capital. Few regions possess this kind of robust infrastructure to develop new treatments and help patients overcome their conditions.
Ensuring Access
Still, developing new medicines, devices and diagnostics is not enough. We need to make sure there are no disconnects between the innovators who develop these therapies and the patients who need them. Affordable and timely access to medicines and is every bit as important as the development process that makes them a reality.
We must not neglect the fundamentals that have built this ecosystem: an outstanding university system, robust public and private investment, an entrepreneurial spirit, sound public policy, and good old-fashioned hard work.
These elements have helped provide life-changing therapies for people around the world and economic growth and strength for the Golden State and San Diego. The CLSA, and our partners in industry, government and academia, must continue this legacy, ensuring that all patients have access to the care they need, and that this valuable ecosystem continues to thrive in San Diego
Sara Radcliffe is President & CEO of the California Life Sciences Association, a trade group representing the life science industry.
Read at the San Diego Business Journal.